twoday AI Agent revolutionises your company's data processing and utilisation, taking it to a whole new level.
twoday AI Agent is a cutting-edge AI application that serves as your company's personal superintelligence. By leveraging the power of the GPT language model, it enhances data processing efficiency, accelerates business operations, and automates both internal and external service processes.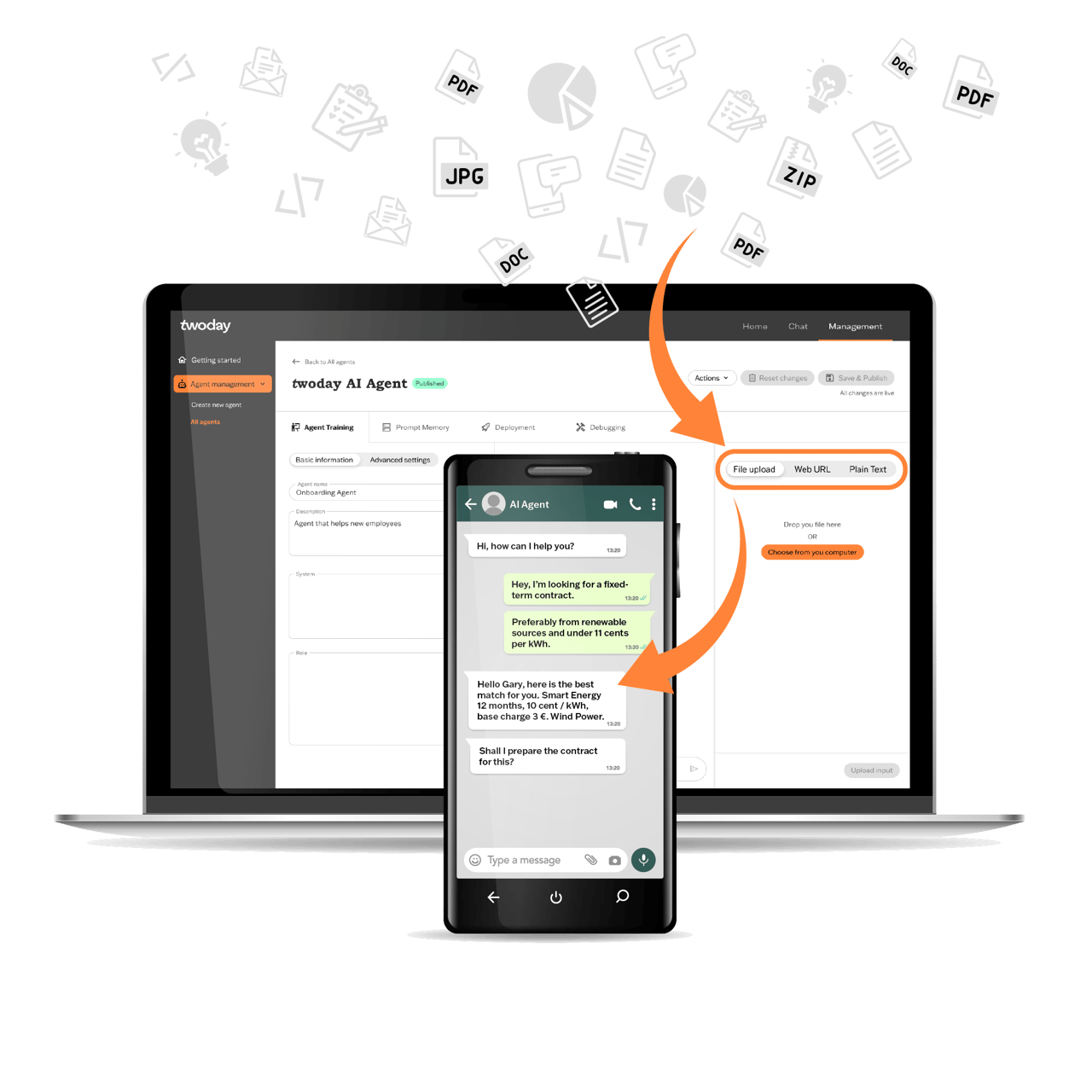 twoday AI Agent
Organisations and their employees are plagued by the challenge of fragmented and unreliable data, which can cause inefficiencies and result in a poor customer experience. Employees often spend valuable time searching for information, while customers are left waiting for a response. This can lead to frustration and a negative impact on the overall success of the business.
twoday AI Agent is a game-changing solution that leverages the power of artificial intelligence to revolutionise data utilisation. By quickly gathering all of your company's data in one place and automating outdated and unmanageable processes, AI Agent saves you time, money, and effort that would otherwise be spent on manual labor. With AI Agent, you can provide your customers with superior service and take your business to the next level.
The concept behind AI Agent is built upon the groundbreaking ChatGPT technology. However, unlike ChatGPT, AI Agent provides complete information security and always delivers accurate and reliable information that is tailored to meet the specific needs of your company.

twoday AI Agent can be securely trained to learn any information for any purpose, whether it be from a company's internal databases or external sources. The service is fully compliant with GDPR and other data protection regulations, ensuring that your company's data is always protected and handled in accordance with legal requirements.

twoday AI Agent can be connected to any pre-existing channel and it can be used for countless purposes, such as customer service automation, support for specialists, HR and financial processes or to offer instructions for staff members from a single place.
twoday AI Agent can easily be trained to learn all of the essential business data, no matter the source, and it can process data quickly without any limits.
And best of all: the service comes with an operating environment ready at your service, so you can start using it right away, not after months or years of building.
Start using twoday AI Agent today, not tomorrow.
Watch the video and see how easy AI Agent is to use
twoday AI Agent helps to reduce workload and make information processing easier for many different roles
Imagine that you have the most experienced superhuman colleague or superintelligence who knows everything, who can reply to any staff or customer question and works 24/7/365 at your service.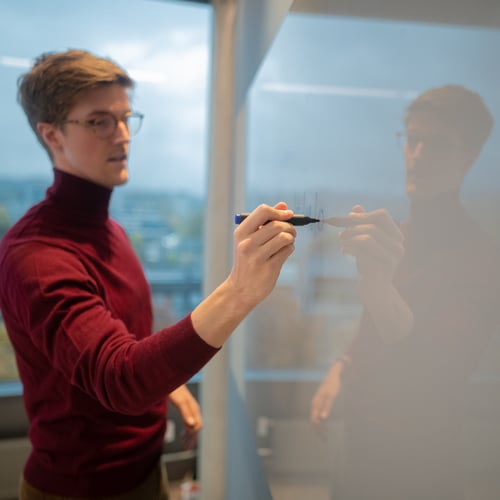 Financial management
Save both time and money and increase your business efficiency by automating manual processes, such as invoicing, posting and maturity date deferring.
Make better decisions and optimise your business by using real-time data.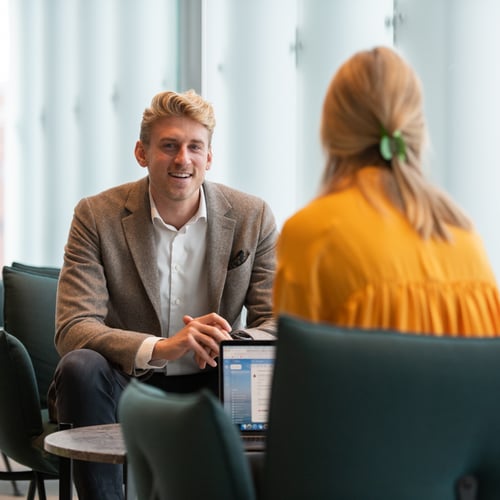 Company decision-makers
Attract customers by making processes more efficient and by offering better services.
Improve your company's profitability by reducing costs and increasing profits with the help of automated processes and more efficient business.
Make employees' tasks more enjoyable and motivating by freeing them from doing unnecessary manual labour and allowing them to work on more meaningful and challenging tasks.
Find new business opportunities with new ways to work.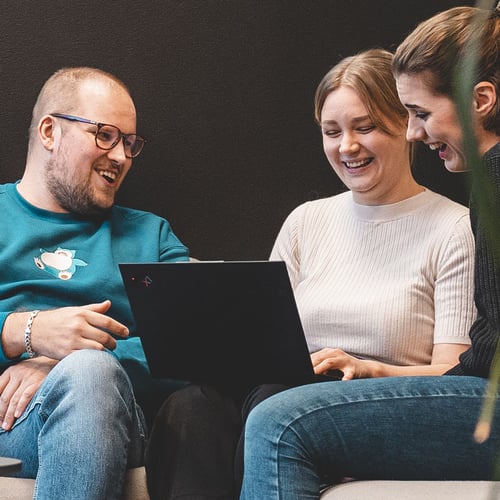 HR
Decrease the amount of manual labour and errors by automating and streamlining processes.
Make sure that employees are able to find and utilise the information they need (such as guidelines, employment terms, vacation-related information, intranet) easily.
Relieve stress, reduce workload and help your staff to execute their tasks more efficiently and more easily with the help of automated processes.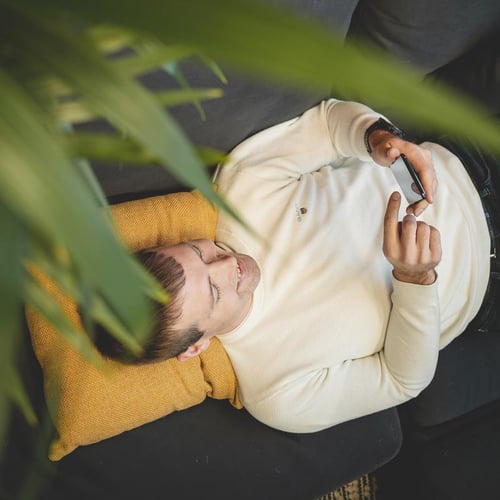 Customer
Enjoy quicker and easier communication 24/7/365.
Get accurate and correct answers to your questions without any delays.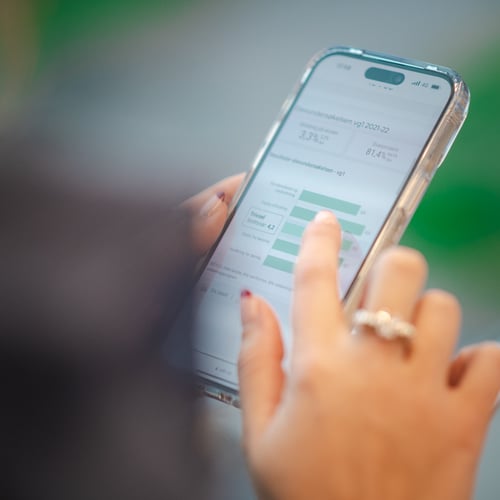 Customer service
Provides quick and superior customer service in all existing channels and meeting points.
Provides correct information every time and, this way, ensure customer satisfaction.
Provides personalised services and improved customer experience.
Reduce the amount of manual labour and costs with the help of automation and easy deployment.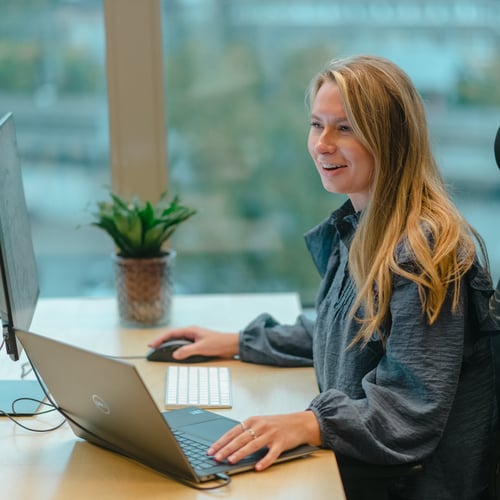 Specialists and office employees
Find the correct information from large data masses in next to no time, whether you are looking for installation instructions, company financial data or customer case reports.
Make better decisions and optimise business actions by letting AI Agent process large data masses for you.
Stay up to date on changes and updates with the help of real-time data.
Work in a secure environment.
twoday AI Agent boosts the way of working more than computers did back in the day
In general, a considerable portion of staff working hours is dedicated to searching for and organising information. This can involve tasks such as formulating accurate answers in a manner that aligns with the company's preferences.
twoday AI Agent is an unique artificial intelligence application that boosts organisations' information search and data processing and automates customer service.

twoday AI Agent is a company's very own superintelligence, which gathers scattered information together. It brings the required information together in next to no time and can formulate it into a format that the company prefers.

twoday AI Agent can be harnessed into retrieving information from large masses of data. The application can easily be trained to learn any information for any purpose from a company's own databases or from any other source. This enables faster and a more accurate information retrieval and improves customer service.

AI Agent can create, for example, text needed by a lawyer at the right time and for the right purposes. It can also create information needed by HR, software manuals, product manuals, accounting software manuals, FAQ pages etc. After it has been trained, it is able to produce any information needed by the company or its employees, and it understands the questions asked correctly.

AI Agent's idea is based on the revolutionary ChatGPT, but, unlike ChatGPT, twoday AI Agent service is designed to be completely secure and compliant with GDPR and other data protection regulations.
Order twoday AI Agent or contact us for more information
Take your organisation's data processing and customer service to a whole new level with twoday AI Agent. You will save time, effort and money and can offer improved services for your customers as well as a superior user experience.

You can deploy the service right away without having to wait for months or years for the service to be built.